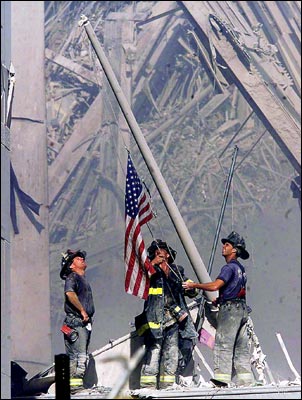 Mid Hudson Hockey Officials Association
Poughkeepsie, NY
PROFESSIONALISM APPEARANCE CONSISTENCY

---
Welcome:
Welcome to the home page of the Mid Hudson Hockey Officials Association. We are a group of ice hockey officials based in the Dutchess County (and surrounding area), NY area servicing the following ice rinks: Ice Time Sports Complex, Newburgh, NY; McCann Ice Arena, Mid Hudson Civic Center, Poughkeepsie, NY; Millbrook Prep School, Millbrook, NY; Tyrell Rink, Trinity Pawling School, Pawling, NY; Brewster Ice Rink, Brewster, NY, Danbury Ice Arena, Danbury, CT; South Kent Prep School, Kent, CT.
Some of the youth hockey groups we officiate for are Dutchess Youth Hockey, Millbrook Youth Hockey, Pawling Youth Hockey, Putnam Youth Hockey, Gypsies Youth Hockey, Patriot Youth Hockey, Brewster Bulldogs, & Westchester Express. High School Hockey affiliations are Mid Hudson High School Hockey (includes JV and Varsity). College hockey includes Marist , New Paltz, William Patterson, Seton Hall, and Montclair St. University. We also officiate men's senior league for the Mid Hudson Civic Center, Ice Time Sports, and Brewster. MHHOA is registered with USA Hockey and NIHOA
Officials from MHHOA have been participants in the 2000-2001 NYSAHA Midget Championships (Ice Time Sports), 00-01 NYSAHA HS Club Championships (Ice Time Sports), 00-01 Empire State Games, 01-02 NYSAHA Bantam States (Ice Time Sports), 01-02 SECHL Collegiate Championships (Ice Time Sports), 01-02 NYSAHA Womens 19 & U Championships (Hommocks).
---
What's New
Return to top
---

General:
---
MHHOA Documents:
The Orientation package contains:
---

History:

This group originated in the late 60's early 70's by a group of parents of youth hockey players that needed officials for their children's hockey games. This group of dedicated parents (6 of them, headed by Fred Lahey and Dick Flint) formed a non-profit organization and officiated games at the only 2 rinks in the area at the time (Millbrook, and Trinity Pawling). The group was affiliated with AHAUS (American Hockey Association of the United States). AHAUS is now known as USA Hockey. Today our ranks include officials from around the Dutchess, Orange, Ulster, Putnam, and Rockland Counties New York area, ranging in age from 11 years old to 40 'something' . Our levels range from 1 to 4 with several of our members qualified as instructors and/or evaluators. Although none of the original members are still active they are remembered fondly by some of our more experienced officials who are still active.
---

Questions & Rules Interpretations
Question/Interpretation of the Month :

Click the ref!
Question/Interpretation of the Month Archive October 2001-2003
Question/Interpretation of the Month Archive 1998-4/2001
REAL LIFE
This is a new section. Send me the situations to me online. Please include: your name and if you want it posted with the situation, the situation, your call, the correct call (if different from your call), any rule references. I'll investigate (if necessary), and post it here to the web page
---
MHHOA forms:
MHHOA Injury Report
USA Hockey Gross Misconduct
---
Contact:
Please remember, I'm just an average Joe, who decided to learn something new. If this site doesn't look 'professional' there is a good reason for it: I'M NOT A PROFESSIONAL WEB SITE MAKER. So....constructive criticisms will always be welcome, but...remember, I did this for the experience, and fun, and on 'my own time' .
This contact is for comments on, and suggestions for, the MHHOA web page only. This is *NOT* a replacement for 'formal' communication with MHHOA. Any notes received of an inflammatory nature will be discarded and not read. If you wish to subscribe to updates to this or any other page on this site please use the feature that TRIPOD has provided at the top of the page (or the page you wish to be notified of).
Tony Janicik: WHISTLE19@Att.Net
---
---
"If you can't convince them, confuse them" Harry S. Truman
"When the one great writer comes to write against your name he writes not that you won or lost, but, how you played the game"
Grantland Rice